Greetings, Garden Scribes!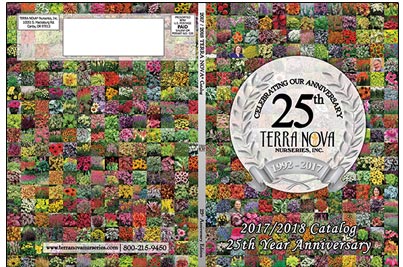 Click here to view our 2017/2018 Catalog online
Welcome! Our great staff has put together a place where you can get the information you need - to do your job easily. Not only do we offer great photography in this page, we also have information on the company and detailed information on every plant we sell.
Come explore our information-filled website and find out why the TERRA NOVA® name is synonymous with superior plant breeding and garden performance.
For additional help with your information needs, contact Eberly & Collard Public Relations: www.eberlycollardpr.com or Don Eberly, deberly@eberlycollardpr.com