2023 Trade Shows Schedule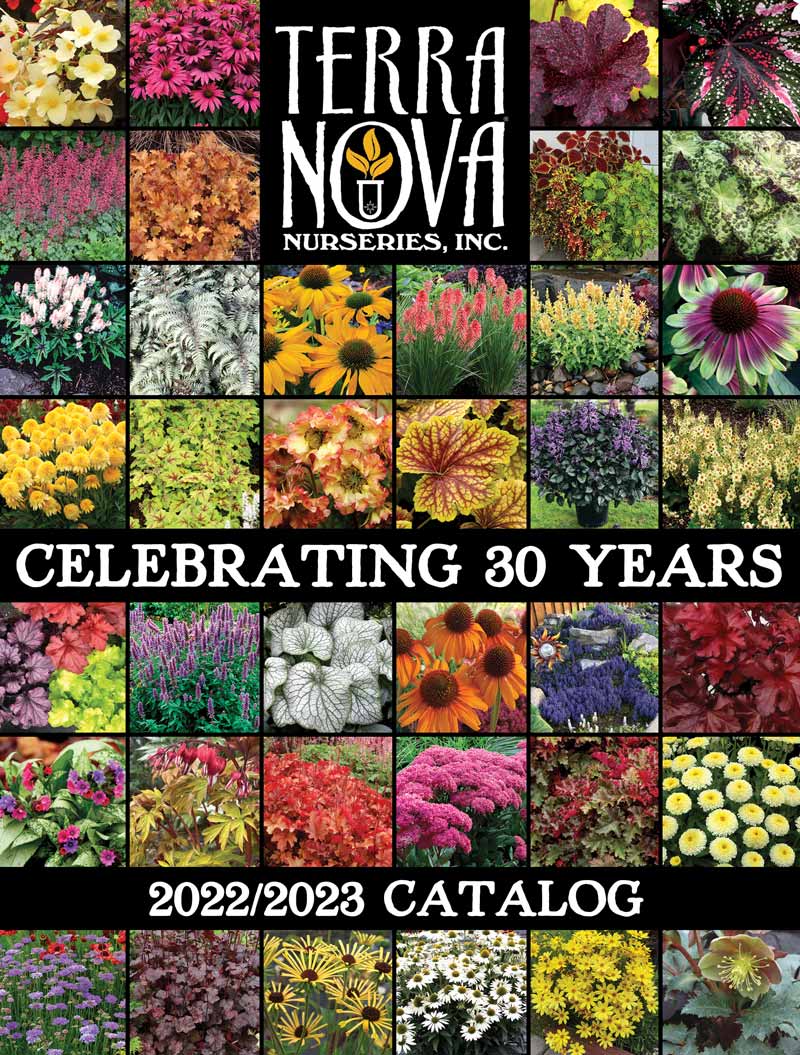 I love the quality and variety of products you guys produce. When the new catalogs come out, I'm always looking to see what's new as well as checking to see if I can still buy some old favorites. Your newest catalog doesn't disappoint! It is so beautiful and full of amazing photography.
Terry from Washington
"Artemisia MAKANA™ Silver"
(1:35)
"New Coleus for 2020"
(2:40)
"Heuchera NORTHERN EXPOSURE™ Collection"
(1:10)

Stay up to date with our latest news and products.
TERRA NOVA® Nurseries - Headquarters