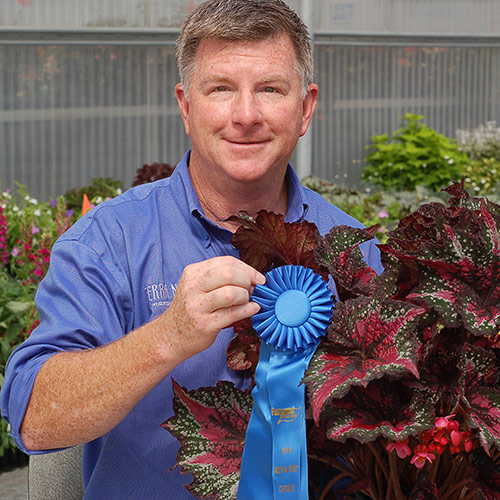 Chuck Pavlich
Director of New Product Development
Educated at Washington State University, he has worked in the retail nursery business for 30 years. Chuck brings his passion for plants to TERRA NOVA®. As our Director of New Product Development, Chuck is responsible for new ideas for the breeders as well as overseeing the breeding process and shepherding our new products to the world perennial market. His current breeding projects include Begonia and Coleus.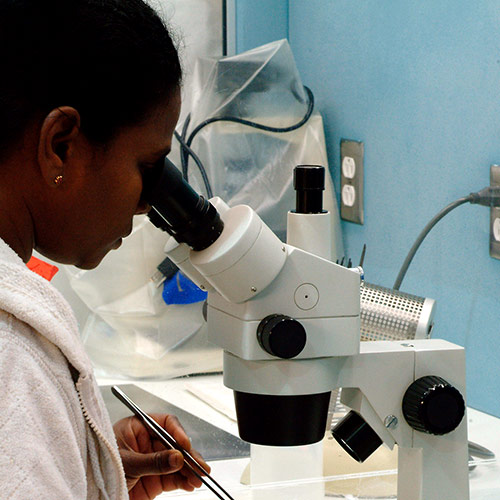 Harini Korlipara
Lab Manager and Plant Breeder
Harini brings her expertise in cytogenetics to TERRA NOVA®'s breeding program. She creates improved varieties through advanced techniques. Harini earned a M. Phil. and Ph.D in Cytogenetics and Plant Breeding from Nagarjuna University in India and worked for over five years as a scientist in the plant tissue culture industry before coming to TERRA NOVA®. She has published dozens of articles in professional journals. Her major crops here include Echinacea and Coreopsis.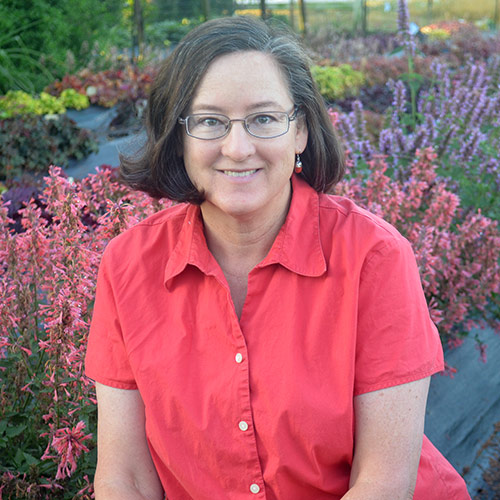 Janet Egger
Traditional Plant Breeder, Trial Plant Manager, Patent Manager and Writer
Janet has a B.S. in Botany and a M.S. in Horticulture from the University of California, Davis, and has been breeding perennials since 1983. She has been working at TERRA NOVA® since October 2000. Her major crops here include Heuchera, Heucherella, Sedum, Kniphofia, and Agastache.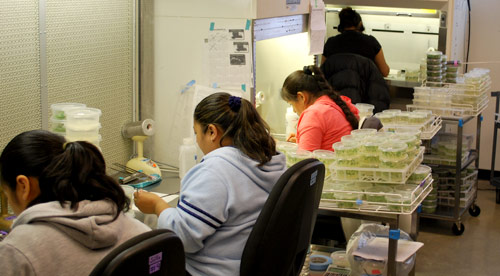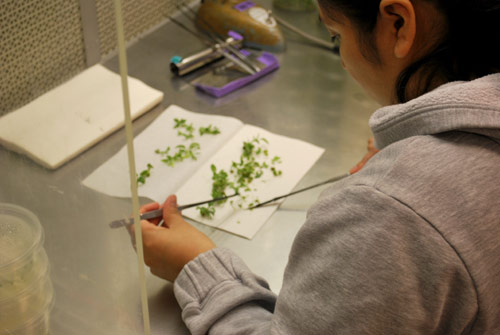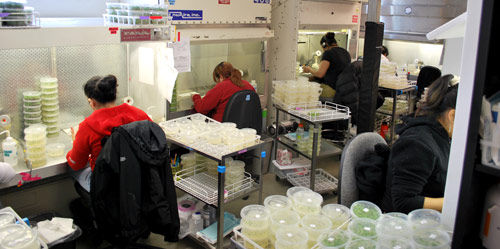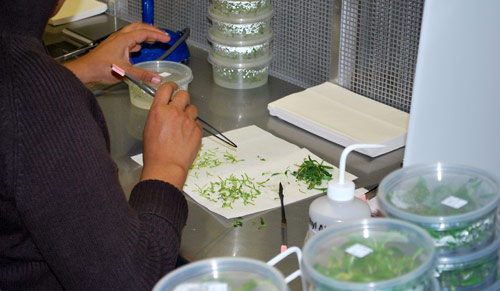 The lab team produces plants new to horticulture, and also the means to multiply and distribute these plants around the world. Dozens of new varieties are created each year through flower breeding and laboratory research. Most of these new varieties are then propagated in tissue culture to quickly bring large numbers of healthy plants to market.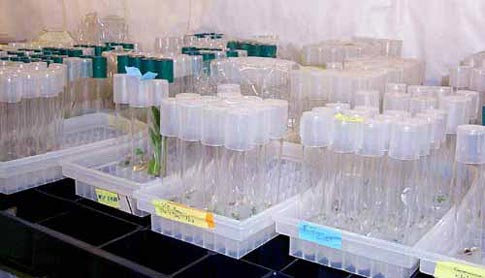 Rufi uses her considerable abilities to assist Harini with tissue culture and plant breeding research.
Tissue Culture Production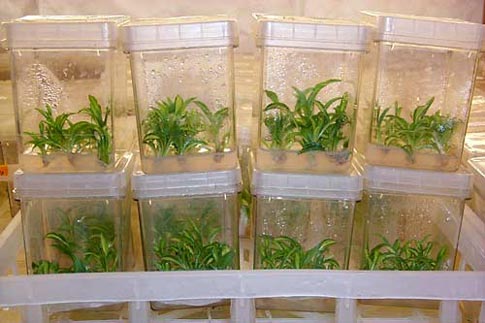 Arthur makes the media we use to grow our plant tissue cultures and helps with micropropagation. Arthur is originally from Micronesia and has a degree in agriculture from the University of Hawaii.